Trip Overview
In the summer of 2018, BXSCC sent four students and one chaperone to participate in an annual summer camp held in the Jiading District of Shanghai, China. In addition to Shanghai, students also visited Xiamen, allowing the BXSCC to further grow and strengthen its sister city relationship there. Apart from the obvious educational benefits, such contacts provide opportunities for foreign investment and trade with Baltimore. The trip was very successful and led to several cities in China (including Xiamen, Beijing, Chengdu, and Xining) inviting the BXSCC to bring students to participate in local cultural and educational exchanges.
This upcoming summer (2019), we aim to bring 15 to 20 Baltimore/Maryland high school students and three chaperones to China. This experience will serve as a gateway for the BXSCC to provide further opportunities for Baltimore/Maryland students to learn more about China and its language & culture through firsthand experiences outside of the classroom.
The BXSCC hopes that these experiences will encourage participants to continue their Chinese studies in high school and college, and to serve as ambassadors for the BXSCC, for Baltimore–China exchanges, and for U.S.–China people-to-people relationships. It is important that the diversity of Baltimore City be depicted in U.S.–China cultural exchanges in order to paint an honest and vibrant picture of the American people. This trip may have effects resounding deep into the future, as student participants may go on to pursue future studies in China, conduct business in China, or work in U.S. government jobs related to China.
Key Program Staff
The BXSCC members and associates who are planning the Program have extensive experience living and working in China. The team includes Baltimore City Chinese teachers, who can help ensure that these students are enriched through language immersion learning throughout the course of the study tour. Key Program staff include:
Danny Evans is the BXSCC's Vice Chair, the manager of the Youth Ambassadors Program, and a chaperone for the 2019 program. Danny was the chaperone for the 2018 program. He has served as a WorldTeach and Chinese Red Cross volunteer. For WorldTeach, he was named Teacher of the Year for Changsha, Hunan Province, China because of the students' achievements and for serving as an international ambassador for delegations. As a Chinese Red Cross volunteer, he assisted seniors with medical support in underprivileged areas. Since his return from China, he has been committed to providing study-aboard programs for high school students, encouraging them to pursue careers in China affairs.
Yu-San (Trista) Lai is a high school Chinese teacher in Baltimore City. She has six years of teaching experience including summer intensive programs in Indiana University and PiB (Princeton in Beijing). Trista was selected as a cultural exchange student to study in Ohio in 2009 and has volunteered in northern Thailand and rural tribal village in eastern Taiwan and other community events. Trista has extensive experiences in organizing cultural excursions, overseeing the tasks, and planning various events.
Xin (Cindy) Wang is the BXSCC's Chair and responsible for overseeing the organizations' overall structural support for the Program. Cindy is a past recipient of the Gates Millennium Scholarship for high-achieving ethnic minority students with significant financial need, studied abroad through the Council on International Educational Exchange (CIEE) during college, and has served as a volunteer English-language lecturer in rural Jiangxi Province, China. She presently works for a U.S. manufacturing company with responsibilities related to their China export business.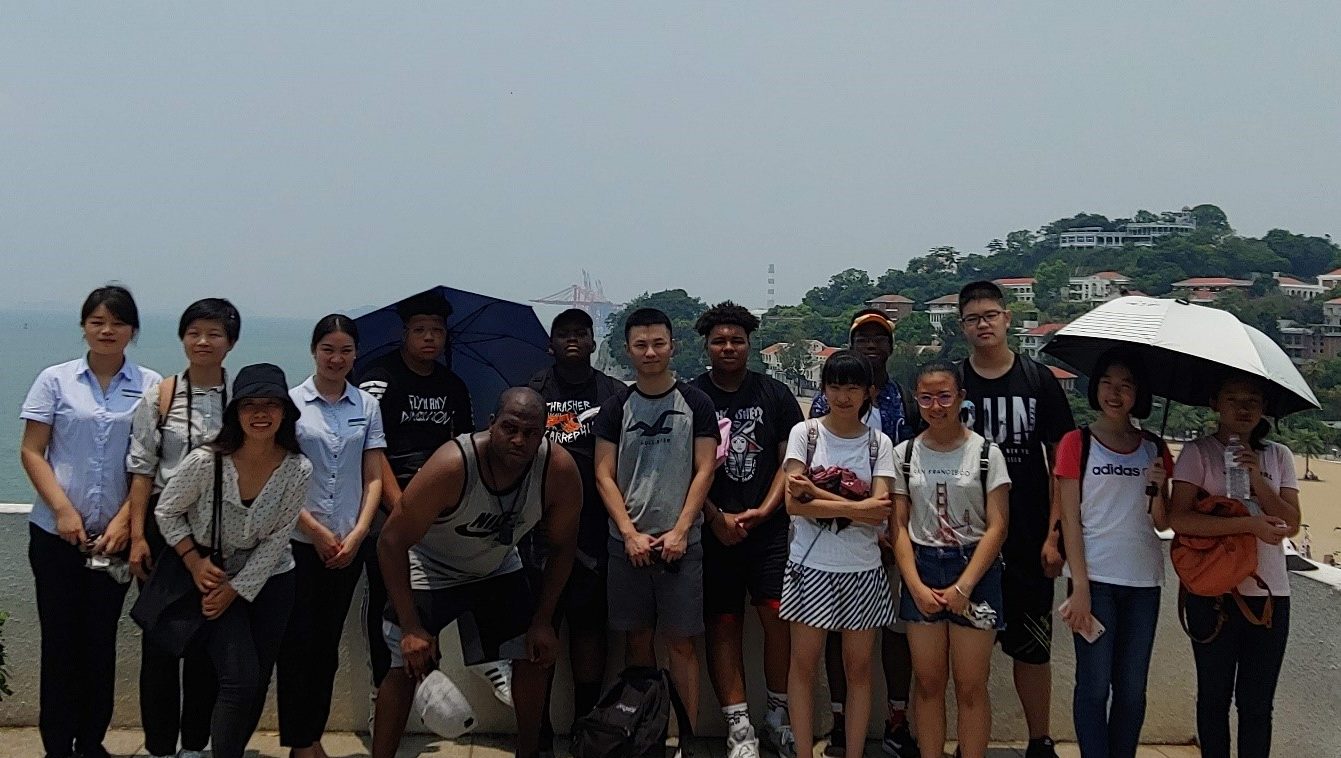 Criteria for Students:
All official Youth Ambassadors trip student participants should be 14 to 18-year-old Maryland residents (or Maryland-based), with priority given to Baltimore City residents or students. Rising high school freshmen and graduating seniors will be eligible.
Priority to be based on:
Selection & screening will be by Key Staff
When Are We Going?
June – July, 2019
Where Are We Going?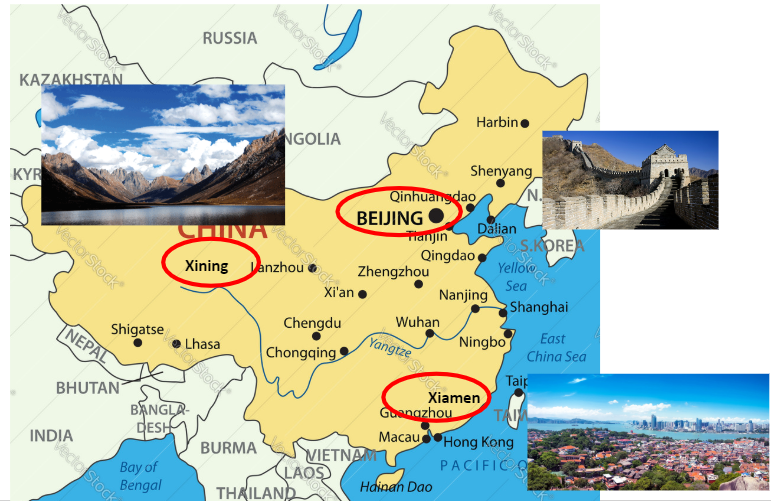 Flight Itinerary (subject to change)
| | |
| --- | --- |
| Departure | Arrival |
| BWI (Baltimore) 06/26/2019 | JFK (New York) 06/26/2019 |
| JFK 06/26/2019 | CAN (Guangzhou) 06/27/2019 |
| CAN 06/27/2019 | PEK (Beijing) 06/27/2019 |
| PEK 07/01/2019 | XNN (Xining) 07/01/2019 |
| XNN 07/05/2019 | XMN (Xiamen) 07/05/2019 |
| XMN 07/10/2018 | CAN 07/10/2019 |
| CAN 07/10/2019 | JFK 07/10/2019 |
| JFK 07/10/2019 | BWI 07/10/2019 |
Beijing, Xining, and Xiamen Itinerary (subject to change)
Date / Time
Activities
Thurs., Jun. 27
Arrival from Baltimore
Fri., Jun. 28
Morning
Visit the US Embassy
Afternoon
Visit Tian'anmen Square and the Forbidden City
Evening
Welcome Ceremony
Sat. Jun. 29
Morning
Climb the Great Wall
Afternoon
Visit Ming Dynasty Tombs
Sun., Jun. 30
Daytime
Hutong (Old Town) Tour;

Free time

Mon., Jul. 1
Daytime
Departure for and arrival in Xining
Evening
Welcome Ceremony
Tues., Jul. 2
Daytime
Tour of Qinghai Lake* with Host Families

*China's largest inland salt lake, with an altitude of 10,500 ft.

Evening
Group Dinner with Host Families
Weds., Jul. 3
Daytime
Visit Tibetan Culture Museum;

Visit the 1,900-Year-Old Beishan Temple;

Visit local host families

Thurs., Jul. 4
Daytime
Ride across Xining City, enjoying the beautiful scenery and riding the starting leg of the Qinghai Lake International Road Cycling Race, Asia's top cycling road race
Fri., Jul. 5
Daytime
Departure for and arrival in Xiamen
Evening
Welcome Ceremony
Sat., Jul. 6
Daytime
Visit Shuangshi High School and Xiamen University;

Visit Nanputuo Temple

Evening
Gulangyu (Island) Tour with Host Students
Sun., Jul. 7
Daytime
Visit cultural sites covering tea, arts & crafts, & urban planning
Mon., Jul. 8
Daytime
Visit Xiamen Airlines;

Attend traditional Chinese music & painting classes

Tues., Jul. 9
Daytime
Visit host students;

Free time

Evening
Ending Ceremony
Weds. Jul 10
Departure for and arrival in Baltimore
Please visit our Passport Info page for more information regarding visa requirements.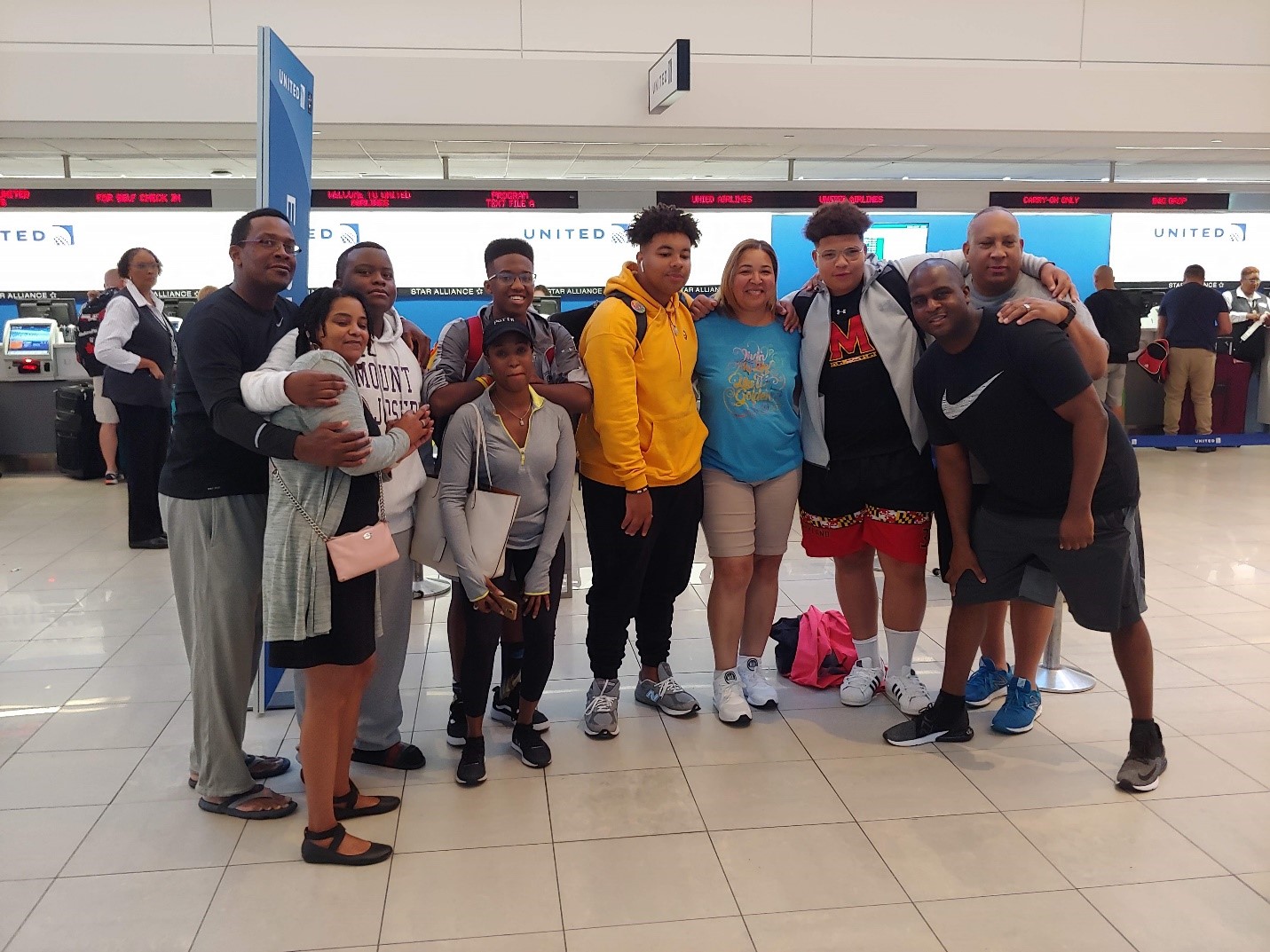 Finances
The full trip price (including plane tickets, ground transportation, and all lodgings & food) may be over $4,000 per person; the actual price per participant will be determined by level of grant funding and other support received. The actual price per participant for the 2018 trip was approximately $1,200.
The BXSCC team is working diligently to make this trip possible for the students. We are still in the process of receiving funding from local organizations and business. The payment plan is subject to change depending on how much money we raise. We are trying to make this trip as cost-efficient as possible – or even free. 
Payment Plan:
$300 non-refundable deposit due by 2/17/19
$300 (refundable) due by 3/1/19
$300 (refundable) due by 4/1/19
$300 (refundable) due by 4/21/19
Remaining balance due by 6/1/19
Payment Methods:
Check & Money order (made out to Baltimore Sister Cities, Inc.)
Cash
Credit card (via PayPal; processing fee will be assessed by PayPal)
Please email baltimorexiamen@gmail.com for more detailed payment instructions.
Key Deadlines
Selected Key Dates:
Application packet (student & parent form, short answers, & teacher recommendation) and deposit* due by 2/17/2019
Cut-off date for obtaining passport: 3/1/2019
Cut-off date for documents for visa: 4/1/2019
Cut-off date for obtaining Chinese visa: 4/19/2019

BCPSS spring break 2019: 4/15-4/22/2019
Costs & Payment Plan:
*$300 non-refundable deposit by 2/17/2019
$300 (refundable) by 3/1/2019
$300 (refundable) by 4/1/2019
$300 (refundable) by 4/21/2019
Remaining balance due by 6/1/2019

Takeaways
Submit application and questions by email to baltimorexiamen@gmail.com. Include the student's full name and high school name in the email subject line.
Get your passport now.
Contact your teacher now for a recommendation letter.
Study China and Chinese to be prepared!
The Youth Ambassadors Program staff, participants, & parents thank the following entities and individuals for their generous grants and donations to the 2019 program: The Baltimore Community Foundation's Van Buskirk International Exchange Fund, Baltimore City Council President Bernard C. "Jack" Young's P.L.A.Y. Campaign, Baltimore Sister Cities, Constellation, the Lerner family, and the MECU Foundation. We also thank Chick-Fil-A, Nalley Fresh, Shake Shack, Starbucks, and Mr. Hosea Chew for their in-kind donations."
Interested in making a donation to support the program? Please visit our donation page!